Regular price
Sale price
$17.00 USD
Unit price
per
Sale
Sold out
Balm of Gilead
The Bible speaks of a famous and miraculous balm in ancient times that has become known as the parable to who Jesus is. Until Jesus returns again we have this Balm of Gilead mixed with essential oils recommended during apparitions from Jesus because of their amazing healing powers. Hand crafted, hand poured. 2 oz
Calendula: anti-inflammatory, antibacterial and antimicrobial properties; known for soothing cuts, rashes, burns and muscles.
Frankincense: antiseptic , reduces pain and inflammation, and boosting immunity; strengthen skin and improve its tone, elasticity during healing.
Geranium: antibacterial and anti-fungal abilities, anti-inflammatory, soothe sore muscles, treats acne; alleviates anxiety and promotes emotional wellness.
Moringa: antibacterial and anti-fungal; rich in antioxidants and omega 9 fatty acids that assist in healing, prevent signs of aging, and skin tone

Use: Only a small amount is needed to be rubbed on the affected area one or twice per day.

Disclaimer: No statements have been approved by the FDA. No claims or promises about the health benefits of any products. No statement is intended to diagnose, cure or prevent disease. I offer my opinions and resources based on research, product testing, and personal discernment
Share
View full details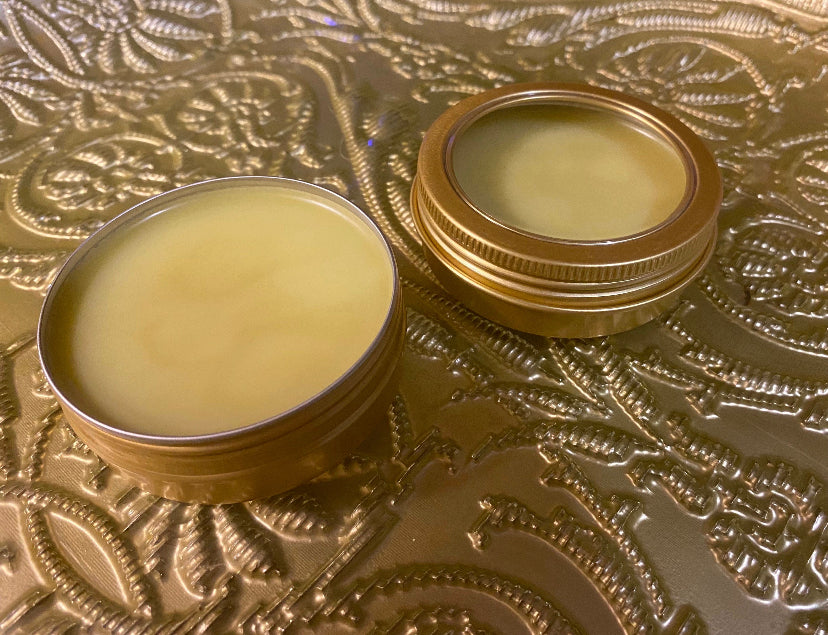 Free Shipping

Orders $50 and over recieve FREE Shipping!